Back to all posts
Posted on
Hot Lunch Order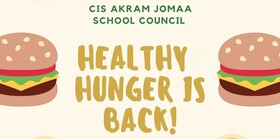 School Council has partnered with Healthy Hunger for our Hot Lunch Program for Grades 1 to 12.
**Healthy Hunger is an online management system for school lunch coordinators and restaurants. Healthy Hunger connects
school coordinators with local restaurants to organize their Hot Lunch Programs or Fun Lunch days, and allows students to order their meals online. The dates for the program are:
March 18
April 8
April 15
April 22
All ordering and payments will be made ONLINE. This is an optional lunch program and is available for students/families who wish to purchase these lunches.