Back to all posts
Posted on
K - 12 Parent Teacher Interviews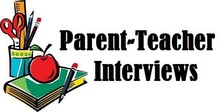 As-Salamu `Alaykum Dear Parents,
Kindergarten to grade 12 Parent-Teacher Interviews are on their way this coming Monday and Thursday!
Meeting Locations:
Grades KG - Grade 6 will meet in their homeroom classes. 
Grades 7-12 will meet in The Gym.
Arabic and Islamic Studies teachers will meet in The Hub. 
Meeting Times:
Monday, November 6, 2023, @  3:00 - 5:30 pm  
Thursday, November 9,  2023, @  4:30 - 7:00 pm
To book an interview with your child's teacher, please click on the teacher's name that you wish to book with and select an appointment from the available time slots. Bookings are made on a first-come, first-serve basis. Once the slots are filled, the booking site will not show any options. If you have any questions please feel free to email your teacher or call the front office.